Forces in a Spiral Bevel Gear Mesh
May 04, 2017
|
View:114
Spiral bevel gear teeth have convex and concave sides. Depending on which surface the force is acting on, the direction and magnitude changes. They differ depending upon which is driver and which is the driven.
BAOXIN GEAR
The Directions of Forces Carried by Spiral Bevel Gears
Σ = 90°, αn = 20°, βm = 35°, z2 / z1 < 1.57357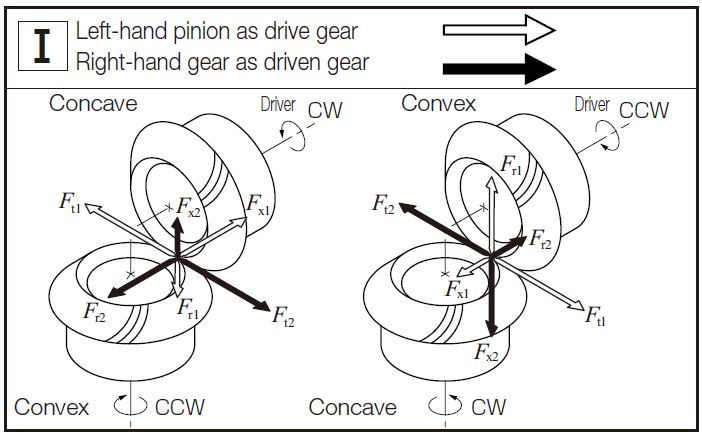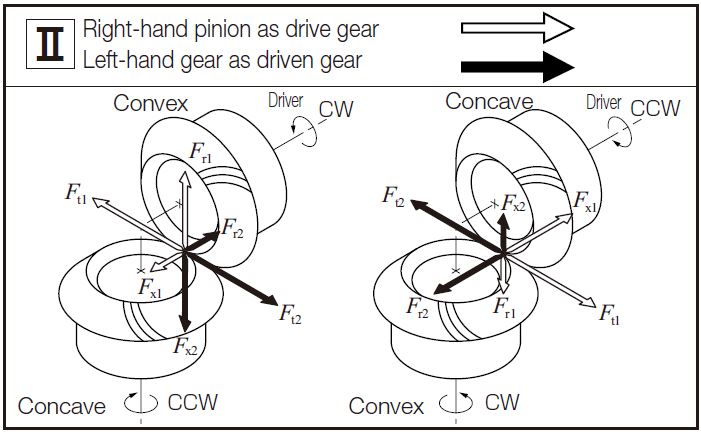 Σ = 90°, αn = 20°, βm = 35°, z2 / z1 ≧ 1.57357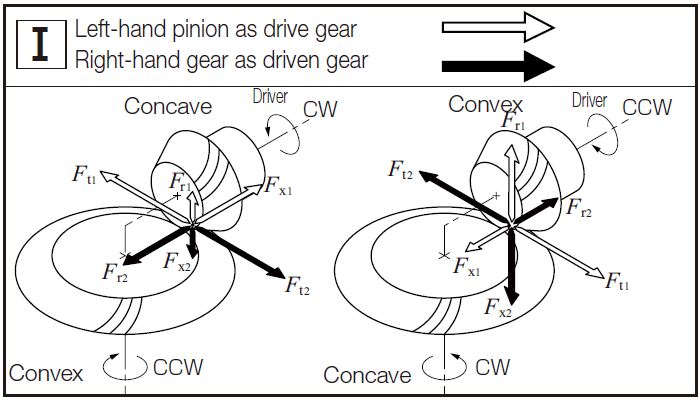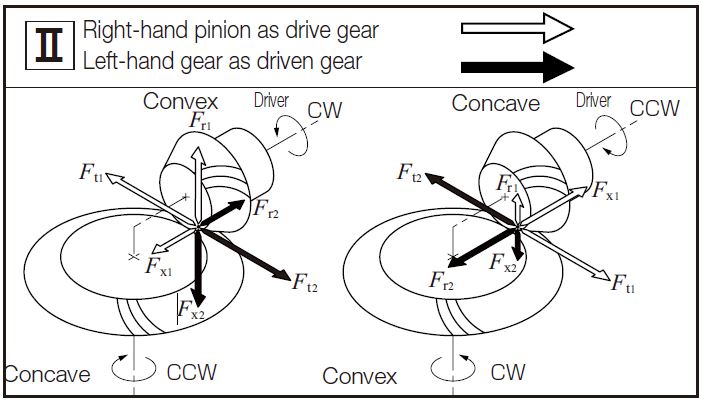 Figure shows how the forces act on the teeth of a spiral bevel gear mesh. Negative axial force is the thrust, pushing the two gears together. The bearing must be designed carefully so that it can receive this negative thrust. If there is any axial play in the bearing, it may lead to the undesirable condition of the mesh having no backlash.